Genuine new BMW M Performance 22 wheel/tyre set for X5/X6, style 749 M Bicolor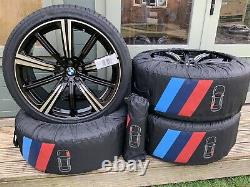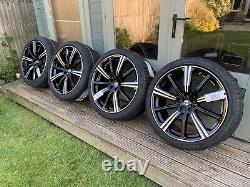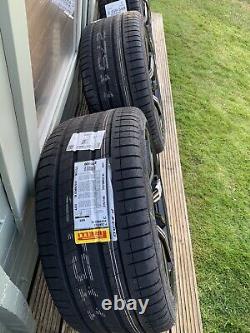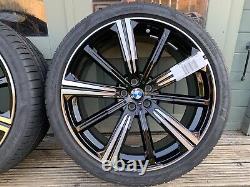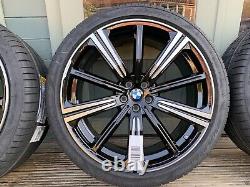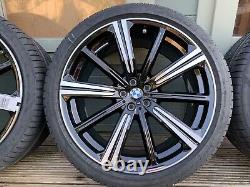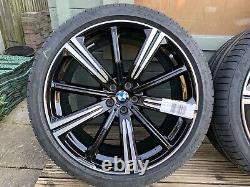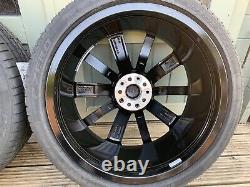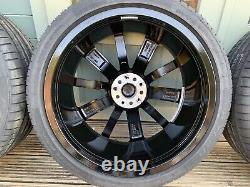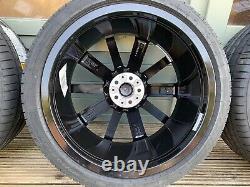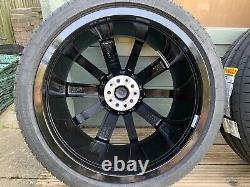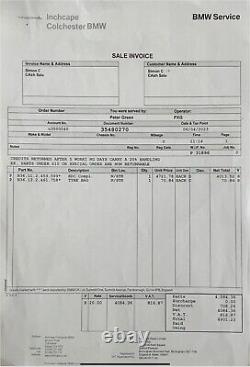 Genuine new BMW M Performance 22 wheel/tyre set for X5/X6, star-spoke style 749 M Bicolor (Jet Black/Burnished, gloss-lathed), flow forming, complete with fitted (BMW star marked) Pirelli P Zero tyres. M Performance wheel/tyre storage bags (genuine BMW accessory) also included in sale. Each wheel has M Performance milled lettering on the rim and colour M logo - look fantastic and all in new condition - no marks at all. As flow formed wheels, they're weight optimised and therefore lighter than the standard BMW cast alloy wheels and stronger too I understand.
Wheel/tyre set part number is 36-11-2-459-599, for G05 (X5) or G06 (X6) - the current model from 2018/2019, including facelift (LCI) model from this year. Wheel/tyre bags part number is 36-13-2-461-758. BMW's description of the wheel set does though state'Not for X5 M and X6 M' and'Only for vehicles in conjunction with flared wheel arches, when not fitted ex-works', so if in doubt advisable to have BMW Centre confirm compatibility by reference to VIN/chassis number. Front: 9.5J x 22 with 275/35 R22 Y tyres.
Rear: 10.5J x22 with 315/30 R22 Y tyres. Tyres have BMW star marking and RDC tyre control system standard for the X5 and X6. Front tyres bear'4222' date, ie manufactured week 42 (beginning 17 October) of 2022, and rear tyres'3722' - week 37 (beginning 17 September) of 2022. Wheels/tyres have all the original manufacturers' stickers/labels - those on the wheels record that assembly of the wheel set was on 30 January 2023.
Particularly wanted this 749 M style rather than the'stock' 742 M currently the only 22 wheel available to order on a new X5, other than the M60i. But having cancelled the X5 order for various reasons relating to specification and aspects of the build that I wasn't satisfied with in the end, leading to doubt whether that's the right car for me, have now ordered different make.